Launched in 2017, L'Esquire spearheads the Group's expansion to position ourselves as the world leader in the Performance & Technical Apparel industry by continuously developing our core strengths in applied technologies, innovation and vertical integration of our processes: from research & development, to product conceptualization & design, to lean manufacturing and delivery to our customers.
L'Esquire is an Innovative Design Manufacturer (IDM), geared to develop innovative products across multiple industries expanding our product offerings, and providing our customers high value added services including:
Product Conceptualization
Research & Innovation Platforms
Enhanced design and development capabilities
Product Development Centre
We have a state of the art Product Development Center in Dhaka which integrates Product Research, Innovation, Design, and Development with our Manufacturing Solutions across several technology platforms:
Vertical Manufacturing Solutions
We inspect RM after receiving and after making inventory at IQC area. We practice AQL level 1.5 for countable materials and follow 4 point inspection system for fabrics & lace. All related test also done at IQC area. If lot passed then only we send the goods at warehouse. Otherwise, we send it to designated reject room & inform the relevant party for advice.
We collect inventory list from warehouse and also collect approved swatch from merchandising department. We collect fabrics randomly but follow order, color & lot also. Initially conduct 10%, if get fail then another 20%, if again get fail then do 100%. If again get fail then send report to Merchandiser and related suppliers for taking further decision and goods send to designated reject area.
We inspect marker with size ratio sheet and also match with PP comments. Before relaxing fabrics we ensure 100% relaxed based on defined relaxation policy. After cutting, we check 10% cut panel top/bottom/middle with hard pattern. If any sampling inspection got fail after inspection then we advise 100% inspection based on our procedure. Finally we approved for sending cut panel to super shop after passing bundling inspection.
We inspect bulk material as approved swatch card. Operation standard or operator mock set during line feeding as sample. After feeding, 1st bundle is checked by quality & summarize the findings & discus with related persons and solve the findings. Follow traffic light system during in process inspection. 100% inspection done at end table area and before sending to Finishing audit should be passed based on AQL level 1.5.
We keep record any needle breakage at broken needle record log sheet & product safety officer check it randomly. Operator searching broken parts by using all kinds of tools and search the 1 square meter proximity. If all broken parts not found then separate the nearest (surrounding 1 mtr) all goods and send to metal detection scanning process for further examination.
L'Esquire Ltd. is committed to ensuring that goods Bottoms and Bra – kids/children items (with plastic and or non-ferrous wires) have to pass through the Metal Detection before shipment. And during Production, Adult Bra (before wire insert) every single piece have to pass through Metal Detection for each and every bundle before cup setting.
We inspect packing accessories 100% before starting packing. We do audit carton accuracy, correct packing method in the packing area. After passing pre-final & final inspection garments are being ready for shipment.
Our growth focuses in Performance and Technical Apparel areas with projected
investments over the next 2 years of USD50M.
Although a young business unit, L'Esquire has already begun production in 2018 and has secured programs in lingerie and sportswear for leading brands and retailers in Europe, such as:
Our Intimates unit integrates experience and knowledge base with vertical manufacturing competencies to deliver flexible solutions across core, fashion and innovative products to gain a leading role in the intimate apparel industry.
L'Esquire Active focuses on innovative technology and latest trends in fashion to develop and manufacture second-skin activewear, athleisure,
and performance sportswear. Our capabilities include Santoni Seamless, bonding and taping, cut & sewn, sublimation printing, embroidery, ultrasonic and laser cutting technologies.
Esquire Apparel Group has grown to become a USD 100M apparel company, employing 10,000 people and offering our customers integrated verticality from yarn dyeing, knitting, fabric and garment dyeing and finishing, while manufacturing 30M garments annually for leading European brands and retailers.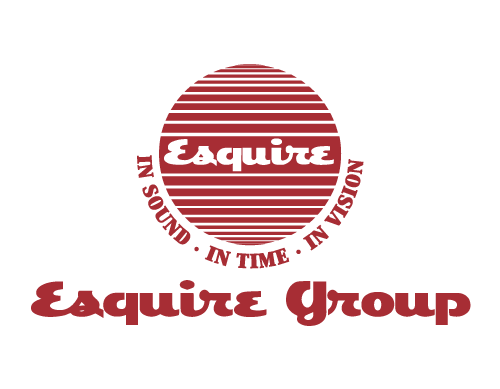 Address: Esquire Tower, 21 Shaheed Tajuddin Ahmed Sarani, Tejgaon I/A, Dhaka-1208, Bangladesh.
Phone: +8809612443322
Fax: +88-02-9139390
Email: info@esquire.com.bd