Marketing is reciprocal-
You care customer.
Customer care you.
Post COVID uncertainty supply chain assurance is one of our key initiatives in marketing.
We attempt to design clothes which are functional as well as aesthetically pleasing.
To keep pace with ever-changing taste of people worldwide, we have geared ourselves up with handpicked group of elite class designers who have exposure to the latest international design concepts, provided with state-of-the-art computerized equipment and software to accomplish what they are best at. Our Design team do consider who is likely to wear and the situations in which it will be worn.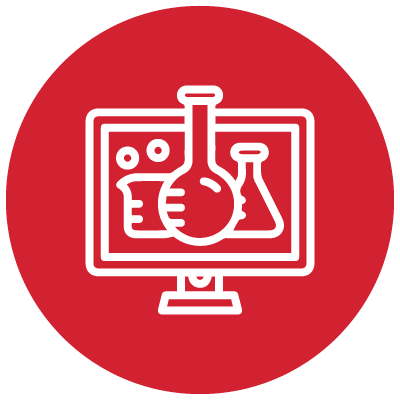 Our laboratory is equipped with advanced and sophisticated lab equipment
from USA, UK, Sweden and Japan, to ensure best possible quality and consistency in our processes. Our lab is capable of conducting various tests under controlled conditions that includes wash test, pilling tests, color fastness tests, shrinkage tests, twisting tests, colour fastness to light tests, and many other contemporary and highly sophisticated testing facilities. Shade of every lot of finished fabrics is verified using adequate equipment and tools. We conduct regular and routine tests to maintain dyeing quality, fabric standards, and to guard against chemicals harmful for human body.
Our journey started in 1993 which is the first Yarn Dyeing plant in Bangladesh.
Our dyeing professionals have raised the yarn dyeing level virtually to the zero deviation according to our valued customers.
We obtain yarn samples on regular basis, to test them under controlled conditions, through selected dye baths to compare their dye ability variables, resulting in the best test results for the desired accuracy.
We use yarns from a single lot from a selected yarn manufacturers, and from a given production run to ensure we deliver what we promise.
We have started our journey from 1996 and now our capacity is 30 tons per day.
to achieve uniformity desired quality requirements of our customers. We are capable of dyeing perfectly and at high temperature, using various latest techniques. Our Fabric Finishing is equipped with Top Brand Sophisticated Machines of USA and European Origin. We are capable of processing about 18 tons of knit fabrics per day.
A qualified and highly trained team of professionals supervise the proper finishing of fabrics in accordance with the customer's requirements and code of conducts.
Our Knitting Section produces all of the knit fabrics it needs to meet its entire export demand,
using world's latest and most dependable Knitting Machines top brands from Germany, Italy and Japan. We produce numerous varieties of knit fabrics including single and double jersey, ribs, drop ribs, interlock, PKs, engineered strips, terry bush back fleece, sweat, using any kind of blends like cotton, polyester, cotton-poly, modal, viscose, poly viscose of various grams per square meter. At present it has capacity of 20 tons of knit fabrics per month.
The Cutting department of EKCL is fully automated and equipped with classy machines to deliver what is promised.
Our Computer Aided Cutting Machines ensures accuracy in cutting and minimizes wastage of fabric as well as man hours spent.
We have 10 auto spreader Machines and 4 auto Cutter Machines from Italy and Spain. We use Automatic Fabric Spreading machines and computerized marking and cutting system to accomplish desired results. We use Gerber software, EBS system for bundle card and first react software for our cutting.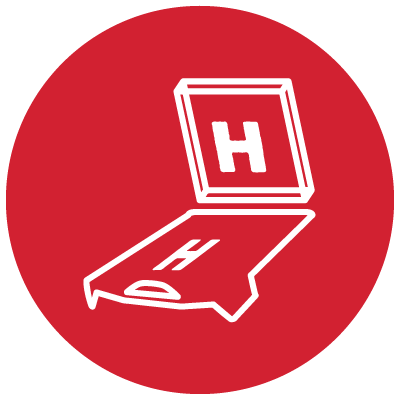 Our printing facility is equipped most modern machines from USA, UK and Japan
with latest technology to cater for most challenging printing needs of our valued customers around the world.
Our Printing is capable of producing 14-16 colors. We enjoy printing capacity of 40,000 pcs per day at the moment and opting for additional 15,000 pcs per day capacity expansion which will give us a production capacity of 55,000 pcs per day. Our printing offers photo, sublimation, engraving, digital, puff, rubber pigment, glitter, foil, flock, embossed, seam less, high density and photo-chromatic print services.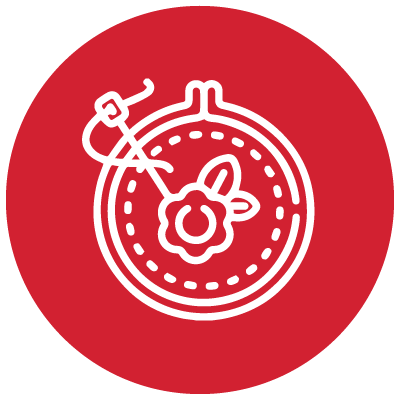 We have fully equipped Embroidery Section capable to meet our export demands for Embroidery.
Our embroidery department specializes in wide variety of embroidery techniques, which can be applied on fleece, t-shirts, polo shirts, jackets, bath robes, towels, blankets and many other products.
We have state-of-the-art fully computerized, embroidery machines to cater for the needs of our customers with precise accuracy and desired quality. We use computer aided design technology to come up with innovative design ideas to meet the needs of most demanding customers around the globe.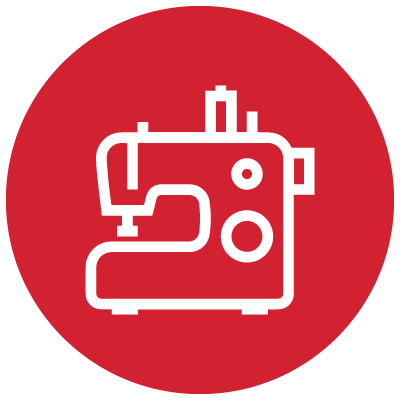 Having both quantitative and qualitative facilities to ensure tailoring excellence,
the sewing floors are capable of producing 1.6 to 2.0 million pcs of garments per month depending on the SMV. We have 2,200 machines of Japanese Brands with automatic thread cutting, trimming, and sucking devices. Sewing Floors are also equipped with some special types of sewing machinery like PICOT, FAGOT, ZIGZAG, FEED-OFF-THE-ARM and ELASTIC INSERTING. To generate perfection, sewing floors are under constant and continuous surveillance well trained and highly competent QA Staff and IE Personnel. Sewing Floors are equipped with all necessary equipment and tools to meet any workmanship standards.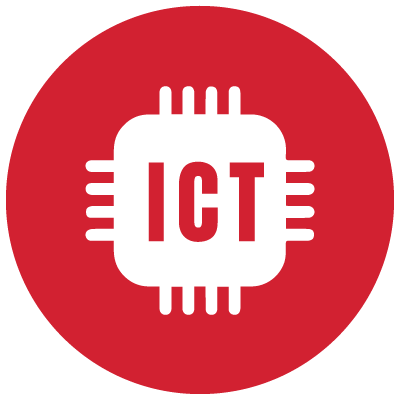 We're here to Help Customers Get Their Success.
Founded in 2020, Esquire Technology Limited is a provider of IT consulting and software development services. Till now we have helped non-IT organizations and software product companies improve business performance and quickly win new customers. We are concern of Esquire Group
Our washing factory is capable of processing all the types and volume of washing necessary to meet our export demand.
Washing facility is equipped with state of the art laundry equipped with the latest machines for dry processes, and for various washing effects.
The facility is capable of normal garment wash, acid wash, garments silicon wash, garment dye and acid wash, garment enzyme wash, garment stone/rubber ball wash, garment over dyeing, garment cool/wave dyeing and lots of other dyeing and all high end fashion washing effects.
Our team of experts conduct design & development activities, to come up with new ideas to support our Design Studio for value addition and to fulfil innovative washing demands of our valued customers, world-wide.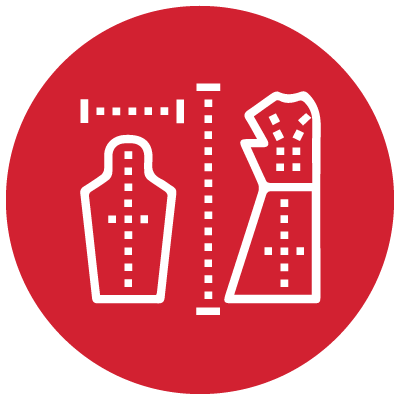 We utilize the latest computer aided systems to develop patterns and markers to ensure that each piece of an apparel
it makes is of an identical reproduction of the approved samples and the fabrics it uses to make those apparel would have minimum possible wastage.
We have team of experts who are capable of delivering what we promise with utmost care, efficiency, and precise accuracy while making patterns and markers for sample or bulk production.
Esquire Apparel Group has grown to become a USD 100M apparel company, employing 10,000 people and offering our customers integrated verticality from yarn dyeing, knitting, fabric and garment dyeing and finishing, while manufacturing 30M garments annually for leading European brands and retailers.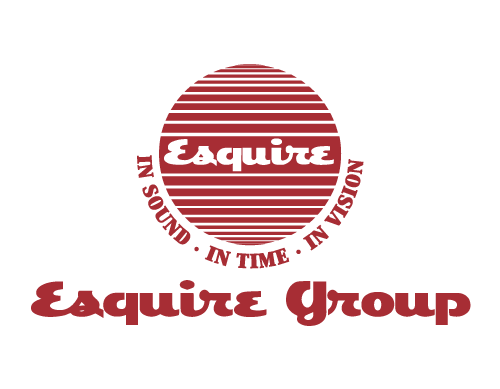 Address: Esquire Tower, 21 Shaheed Tajuddin Ahmed Sarani, Tejgaon I/A, Dhaka-1208, Bangladesh.
Phone: +8809612443322
Fax: +88-02-9139390
Email: info@esquire.com.bd